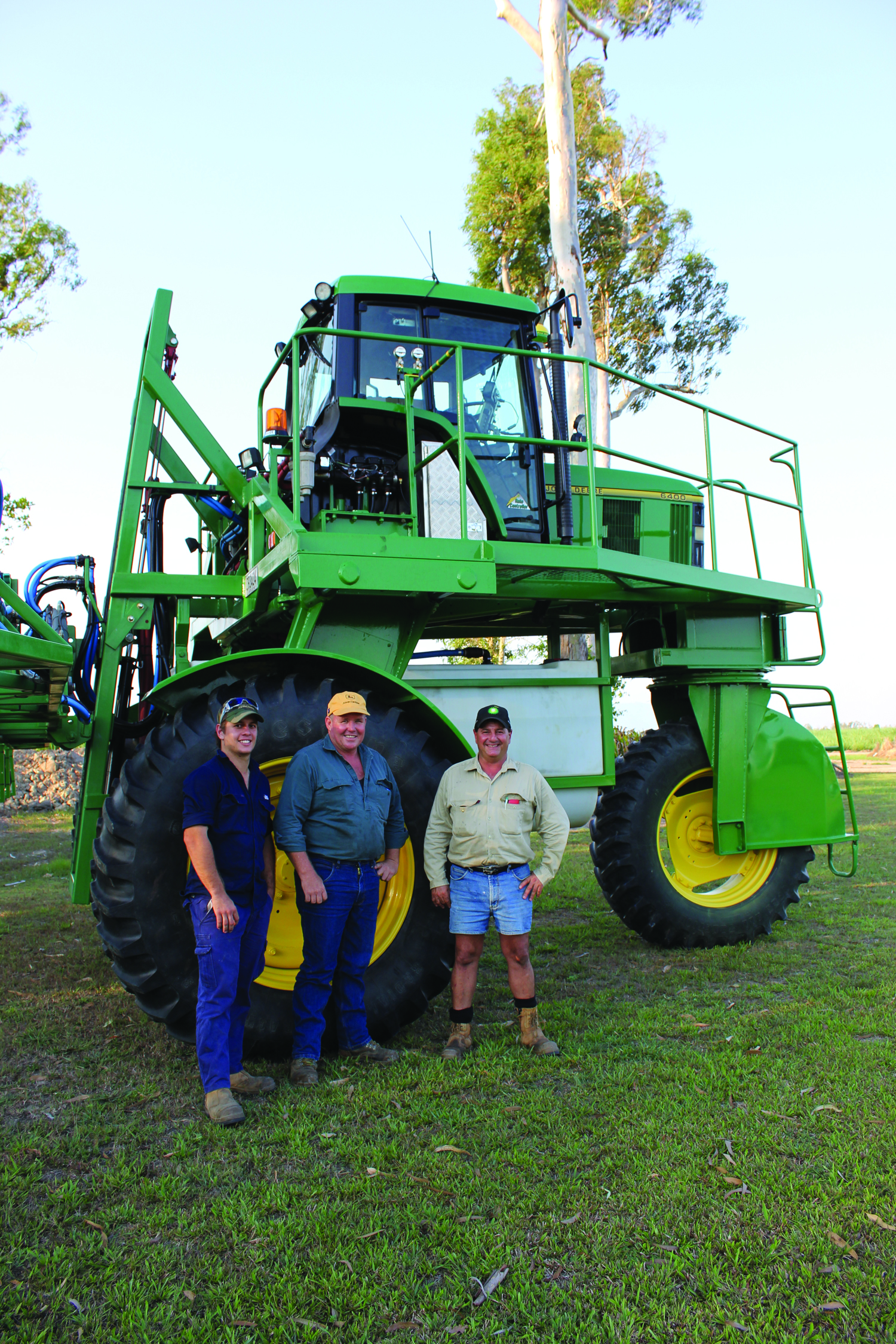 By Jasmine Hunt
Towering above the cane fields at Murray Upper, just south of Tully Township, is a contraption that has allowed sugarcane grower Peter Vecchio to save time and chemical use.
This contraption, also known as an over-row sprayer, is going a long way in assisting Peter to save money and precious time on his cane farms, scattered across the Tully region.
Built from the ground up by Peter and employee Kevin O'Kane, the spray rig has its base on a John Deere 6400 tractor, and is fully GPS automated, rate controlled and auto-steer.